Yeah that's about right…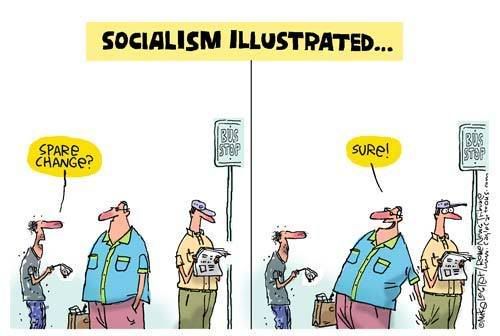 But even this clever cartoon is a little generous to socialism.
After all, under socialism, if someone refuses to pay they are compelled to pay, literally at the point of a gun.  And I don't just mean in Communist countries. If you refuse to pay taxes here in the U.S. ultimately the money will be taken at the point of a gun and you will be thrown in jail.